Unrivalled Gameplay and Pure Entertainment
GUMBOY
uses its extraordinary rubbery characteristics – rolling, bouncing, jumping, flying and floating, which in connection with the simple controls brings you loads of fun. And even more when you realise that
GUMBOY
changes its size, shape and material! It joins the game in the form of a sphere, cube or star. It will be filled with rubber, air or water…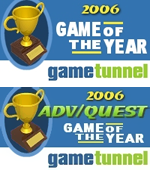 December 30, 2006 – GAME OF THE YEAR on GAMETUNNEL!
"...Gumboy is a stellar title, with great visuals, quirky sound and an endearing premise. It is a game that is equally unique and innovative as the oft-compared Gish. Gumboy is the kind of game that really shows what independent games are all about, it's a game that every gamer should spend hours getting to know better. Those who do will be rewarded with a unique experience that rolled away with our award for Adventure Game of the Year."
GAME TUNNEL AWARDS FOR GUMBOY:
· TOP 10 GAME OF THE YEAR 2006
· ADVENTURE/QUEST GAME OF THE YEAR 2006
· 2nd GRAPHICS GAME OF THE YEAR 2006
· 5th INNOVATION GAME OF THE YEAR 2006



November 6, 2006 – GAME OF THE MONTH again! Actually on EDGE 169.

"...Czech developer Cinemax has created an at-times dark fairytale world that's as deeply physical to move through as either of the aforementioned games... (LocoRoco, Gish, Samorost, Wik)."
Rating:
INTERNET GAME OF THE MONTH.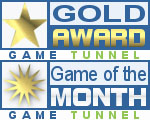 September 2006 – GOLD AWARD and GAME OF THE MONTH on GAME TUNNEL

New Gumboy review on Internet. Great rating
(10/10, 8/10 combined score)
:
"One of the quirkiest and best put together games I've played in quite awhile. Though somewhat similar to Gish (in the way that LocoRoco is similar to Gish) this game has a bounty of inventive innovation from its visually impressive and original theme to its 'keep you on your toes' and constantly changing gameplay (just remember to bring a joystick)...
Gumboy is quite possibly the best indie game I've played this year." .
Link to
Awards on GAME TUNNEL
.

September 21, 2006 – Review on GAMERSMARK

Another Gumboy review on Internet. Amazing rating
(8.5/10)
again:
"... The first thing you'll notice when you play Gumboy is that it's absolutely gorgeous." .
Link to
Review on GAMERSMARK
.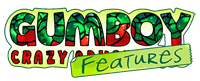 August 18, 2006 – Special freeware edition Gumboy Crazy Features released. Download and play...

The environment of this special edition let you to prove and train most of game elements and situations contained in GUMBOY CRAZY ADVENTURES. We crammed the most of special items and treasures into one level in order to enable the player to experiment and to achieve basic skills necessary to be able to play the more extensive game GUMBOY. This "training camp" does not contain the final gate – its only purpose is fun, relax and player's training. To make the game fancy, we included the option of a time-trial with the aim of the highest score. Read more and download...

August 10, 2006 – Review on Gaming Target
First Gumboy review on Internet. Amazing rating
8.9/10
. Jason Young:
"... From collecting stars in a Sonic-like fashion to helping Mr. Bean find his lost children, players of all ages will become enthralled with its high level of gameplay, addictive nature, and high amount of replayability- especially if you love playing with balls." .
Link to
Review on Gaming Target
.
July 21, 2006 – Gumboy Crazy Adventures 0.933
Good news! First version of Gumboy is done.
Sign up newsletter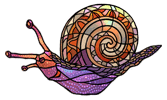 If you would like to get a friendly update when new things happen on this site, please enter your email address below! No spam. We promise.
Your email:
Sign up for our newsletter and get news, discounts, bonuses or win free games. You can cancel your membership
anytime
.